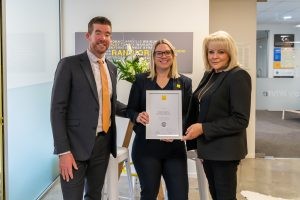 Stuart and Claire are delighted to be the recipients of the very special Ray White Elite Business Leader Award. Reflecting a strong focus on customer service and market share, this is the highest honour a business can receive at Ray White and so Claire and Stuart are immensely proud of this achievement and their whole team.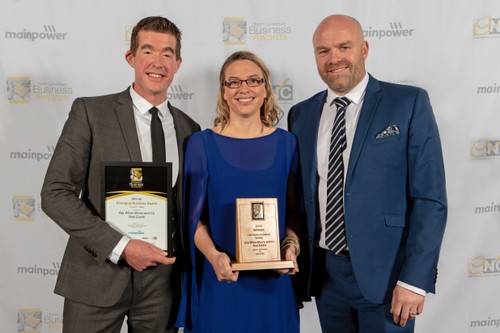 Ray White Morris and Co Real Estate just WON the "Emerging Business" Category at the Enterprise North Canterbury Business Awards (2018).
The judges said "They were impressed with the way in which Stuart and Claire have managed to stamp their own mark on an international franchise brand. A well run business with multiple offices built on strong systems and processes and driven by a big commitment to staff engagement and development which in turn leads to a superior level of customer service. A clearly demonstrable commitment to the local community and a clear vision for the future is evident."
Our teams in Rangiora, Pegasus, Kaiapoi and Property Management are over the moon and just want to recognise EVERYONE who has been part of the last three years. A HUGE thank you to all our supporters, friends, family, team, and most importantly clients and customers…. THANK YOU!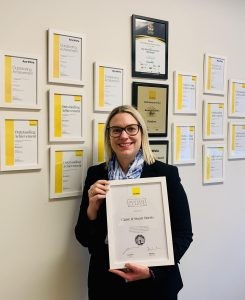 Ray White Morris and Co are proud to receive this highly prestigious Elite Business Leader Award for the second year in a row.
An award that is only given to the top 10% of the Ray White businesses across Australia and New Zealand, Claire and Stuart are over the moon to have achieved this and thank everyone across their teams in Rangiora, Pegasus, Kaiapoi and Property Management for their support in achieving this award for a second time.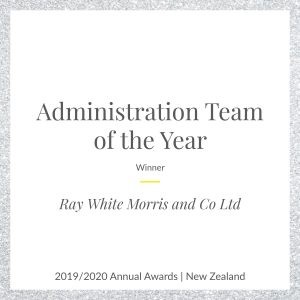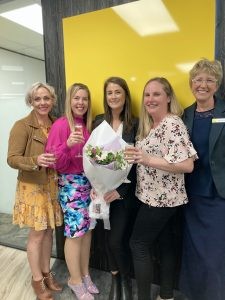 Congratulations to our wonderful administration team, working across all our offices, for achieving the Top Administration Team in New Zealand for 2019/2020.
What a fabulous and well deserved achievement by a team with a magical mix of talent.
We are all so proud of this awesome team.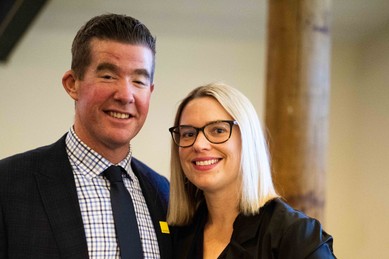 Claire and Stuart are excited to have been presented this award placing them in the top 3% of Ray White businesses internationally.
Since opening the doors of their Rangiora office back in 2015 Ray White Morris and Co has gone from strength to strength with Claire and Stuart's joint leadership, common sense attitude and their general business acumen proving a winning combination.
Having expanded from one office to four, in Rangiora, Pegasus, and Kaiapoi , they also offer a full Property Management service that has achieved numerous awards in its own right. They are very proud of the progress they have made and their teams that have helped to accomplish this.
They continue to lead their company in achieving great results in everything they do and thank their whole amazing team for their contribution over the past year